---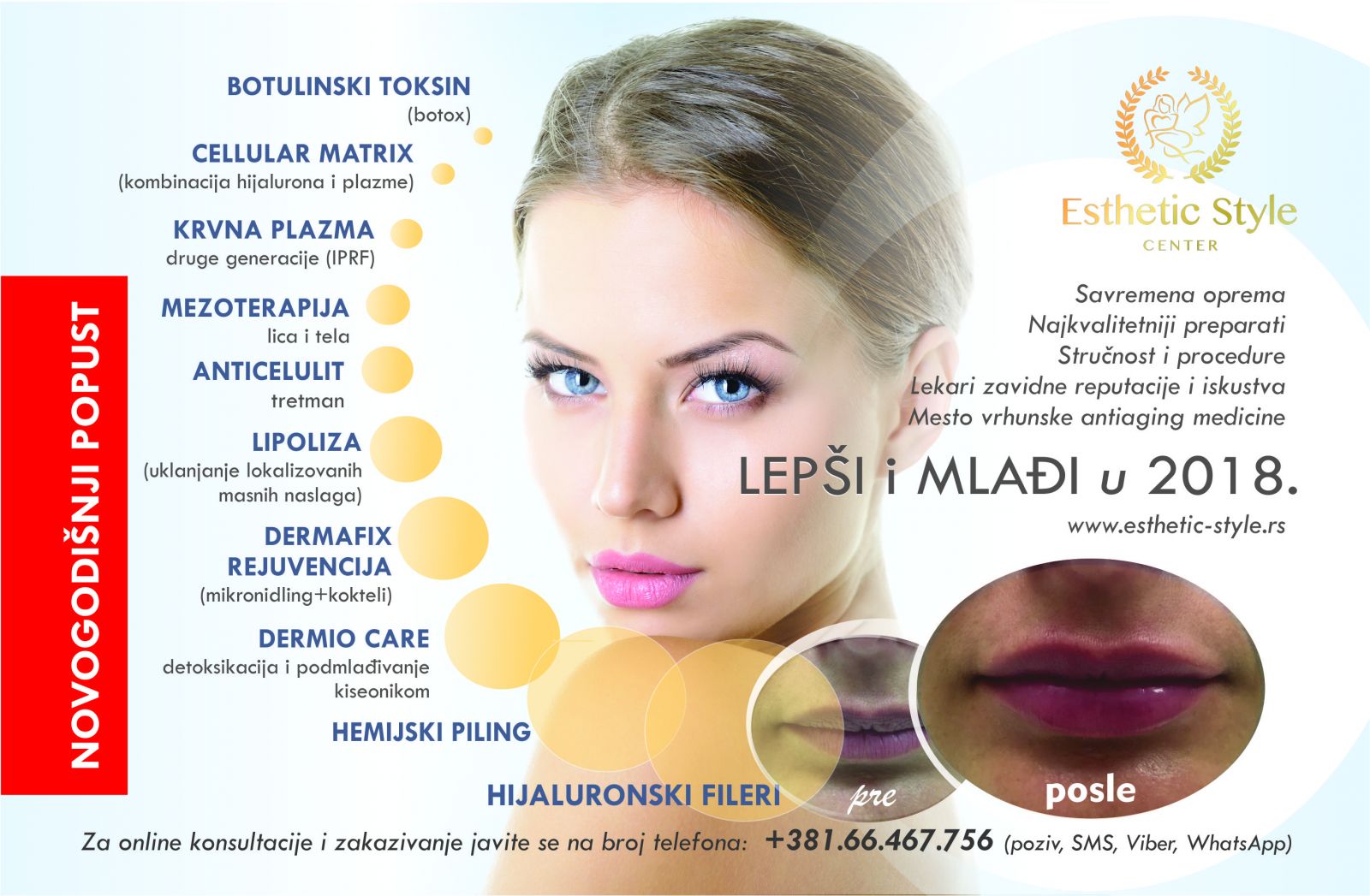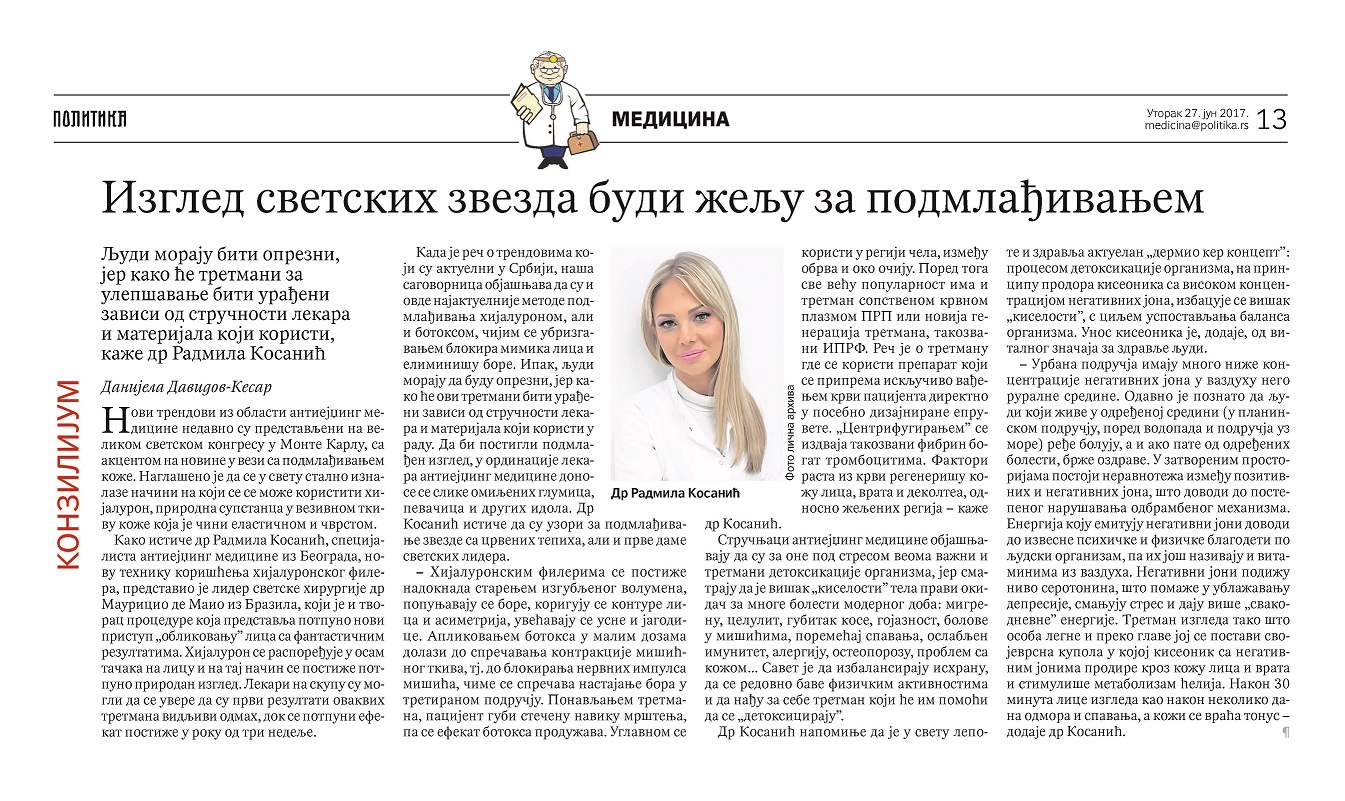 AMWC 2017 – 15TH AESTHETIC & ANTI-AGING MEDICINE WORLD CONGRESS
15th Aesthetic & Anti-Aging Medicine World Congress, which has been organized in Monaco since 2003, met the expectations of the participants and highlighted again that this prestigious branch of medicine brings many challenges and novelties that need to be observed. Impressive figures speak in favor of this largest professional gathering: 313 delegates, professors from 46 countries, over 11,700 participants from 137 countries, 9,595 visitors, distributors, 1,711 exhibitors, and 129 media covering the event. In the beautiful Grimaldi building, on five floors, there were various presentations, live demonstrations on patients, and promotions of products, instruments and techniques relating to antiaging medicine.
For us – participants, there were many outstanding opportunities to acquire the highest-level education and contacts with the most prominent people from the top 10 countries that create the world of aesthetic medicine. I opted for several expert programs, from which I would single out the one held by the world leading plastic surgeon, Allergan coach and founder, Dr. Mauricio de Maio from Brazil, who is the creator of a procedure that represents a completely new approach to the face shaping and brings the fantastic results. Hyaluron is applied at 8 points on the face - "the 8-point lift". That is, this treatment involves application of hyaluronic fillers of different densities in 8 regions. In this way, a completely natural and rejuvenated look is gained, without disturbance of the harmony and distinctiveness of patient's face. It is also important to note that the first results are visible immediately, while the full effect of the rejuvenation is achieved after three weeks.
For me, as an anti-aging specialist, it is especially important that all such professional developments can be immediately implemented at our clinic, bringing to my patients an opportunity to be part of the beauty story, while using the completely safe methods and techniques I apply.

By providing many useful information, valuable meetings with colleagues from all over the world and impeccable organization, Congress has justified all expectations and confirmed that it rightfully bears the name of its sponsor - Prince Albert of Monaco.
PRESENTATION OF DERMIO CARE CONCEPT AT THE HEALTH FESTIVAL
Esthetic Style Center has been long known for its use of novel methods and technologies in antiaging medicine. We observe the rapid advancements in this demanding branch of medicine and build our own strategy, primarily with the health concern on mind, but also the beauty. Our motto is based on the concept of healthy habits, new lifestyles and it is the best prevention against haste and stressful habits. The mission of our company is to support our patients with a wide knowledge of innovative methods and experiences of our international consultants, as well as with the successfully tested practices of our partners around the world.
 
At the Festival of Health held in the Belgrade Youth Center, we presented the state-of-the-art revolutionary device used in medicine and cosmetics to establish the balanced acidity in the body through concentrated oxygen and ions. We selected DERMIO TOP HEAD because really NOTHING IS MORE IMPORTANT THAN HEALTH, which was also the slogan of this event.
Congress in Ljubljana
SECOND REGIONAL CONGRESS OF CORRECTIVE DERMATOLOGY OF 20TH CENTURY
The host of the Congress under the slogan "Sophisticated solutions through simple methods" was Slovenia and all events at the hotel "Union" in Ljubljana happened according to planned agenda and high professional standards. It is exactly that level of professionalism that ensures the presence of the Esthetic Style Center at all events related to anti-aging medicine, regardless of the location.

"I have attended the Congress expecting first and foremost to hear about the novelties in the field which were stated in the invitation, because the area of my expertise really does bring advancements on daily basis and sustains only well-educated and informed professionals. Having witnessed superb presentations from experts in anti-aging medicine from around the globe, a quote by C. Bukowski popped into my head: "Beautiful women and beautiful thoughts don't last long. " I am certain that this theory can exist only in times without anti-aging medicine, as everything was pointing towards beauty and the extraordinary results achieved especially in the past couple of years. Thus, beautiful women as well as beauty can last a long time, thanks to anti-aging medicine which is practically flawless. I can proudly state that we use many of the most up-to-date methods at our Center, not lagging behind global standards at all.
Upon request from a colleague from Ljubljana, I visited her clinic and gave a presentation about the prestigious IPRF method, which we actively use at the Esthetic Style Center and which I can point out that we were among the first to begin using this method, together with prof. Choukroun, the inventor of the method.
To conclude, out of all presented lasers and machines made by large, brand name companies, in the middle of it all, ever dominant, was and always will be an educated, professional and reliable physician", states dr Radmila Kosanic.
This is exactly the impression left by dr Pablo Naranjo, whose speech and experience marked the entire Congress.
AMWC 13 Aesthetic ANTI AGING WORLD CONGRESS, MONAKO
High standards set by the ESTHETIC STYLE CENTER ever since it was established imply continuous education and professional development of the physicians at the Centre. There are numerous novelties and challenges in anti-aging medicine. Congresses in the most prestigious, licensed educational centers offer everything in one place.
Monaco gathered experts from the entire world, leaders in the area of contemporary science who encaptured the audience with their expertise and presentations about the latest developments in the area of esthetic medicine.
Three completely filled days – 26, 27 and 28th March required from participants to actively engage in workshops, theoretical and practical parts.
"It is a wonderful feeling learning something new, different and using it on patients with confidence, knowing that it is safe and achieving perfect results. That is my moto which I stuck by during this prestigious Congress on anti-aging medicine" – points out dr Radmila Kosanic, expert in anti-aging medicine and owner of Esthetic Style Center.
In addition to numerous topics and presentations of products and new technologies, dominated the ever present and ever current topic of botox and mesonites. Intriguing areas both for doctors and patients, perfectly safe and with excellent results. Of course, only an educated and experienced doctor is capable of successfully applying these extraordinary methods of esthetic medicine.
The slogan that encompassed the different presentations, lectures and the role of a doctor was: WE DO NOT CHASE WRINKLES, WE DO NOT FILL THEM – WE RESHAPE THE FACE.
"In conversation with the respected dr Mauricio De Mai, one of the presenters, I brought out my own observations and experiences in working with patients at the Centre and it is my pleasure that Serbia is well-known for the results in anti-aging medicine', says dr Radmila Kosanic.
A small illustration by photographs demonstrates the magnificent gathering of experts in anti-aging medicine:
ESTHETIC STYLE CENTRE AT THE AUTUMN SHOPPING ADVENTURE
One special day for visitors of the shopping center Delta City that was filled with glamour, beauty and power of partnership. Autumn shopping adventure was an event which traditionally gathered a large number of visitors. Bright, smiling faces, fashion icons of Belgrade, celebrities, public figures, the prestigious magazine Story and the always present topics of fashion, beauty and personal care and lifestyle. In that immaculate harmony of beauty and wellness, Esthetic Style Center, with its recognized image of a prestigious company in the field of anti-aging medicine, attracted a great deal of interest. Consulting with potential clients, presenting the newest programs and giving out gift vouchers in a raffle, were part of our program.
With gratitude, first of all towards the clients for being a part of our story, we will keep our promise to continue in the spirit of good, fun socializing and presenting the newest trends in anti-aging medicine.
Until the next time we meet!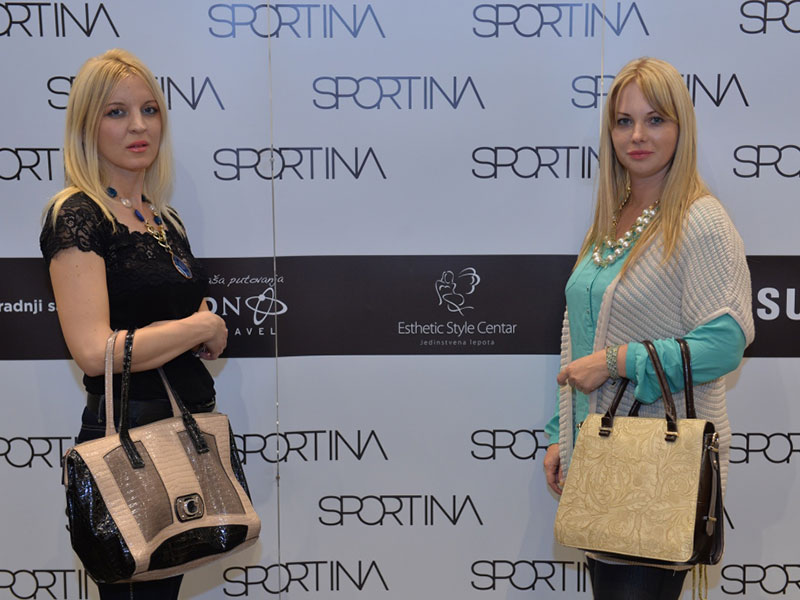 ATTENDING THE PRESTIGIOUS CONGRESS
OF ANTI-AGING MEDICINE IN MOSCOW
Upon being invited by the Scientific Committee of Russia in the field of anti-aging medicine, dr Radmila Kosanic participated in the work of the Congress during the period of 31st May – 1st June 2014.
The versatile scientific program with topics from esthetic medicine included the newest techniques and methods, as well as the field of dermatology, research, and combined procedures in the battle against aging.
Organizers gathered extraordinary lecturers, professors and medical practitioners who are well-known in the field, on a global level. This educational conference was intended for doctors and it gave an exceptional opportunity to all participants to test their skills and knowledge, through interactive demonstrations that showed numerous real life examples which promoted most current methods in anti-aging medicine.
The conclusion is that only an educated doctor and high quality products can provide a high quality end result. And of course, continuous professional development. This was also the premiere of works under the topic: "Observing the face as a whole with the aim of achieving maximum results in rejuvenation. "
Out of all the superb lectures and lecturers, dr Radmila Kosanic, director and owner of Esthetic Style Center, especially makes a reference to respected surgeons dr Bob Khann and dr Natalia Mantruova, with whom she discussed the work at the Center. It was a great pleasure to meet the management of the companies that produce the equipment and materials that are leaders on the global market.
The work of the Congress was covered by several specialized media. It was also an opportunity for dr Radmila Kosanic, expert in anti-aging medicine to speak of her experiences, pointing out that anti-aging medicine in Serbia is at a very high level and that medical tourism brings to Serbia patients from all over the world. 
Plentitude of useful information, contacts, and experiences concerning a global vision in the fight against anti-aging marked this Scientific Congress in Moscow.
PRESTIGIOUS SEMINAR IN AMSTERDAM – AMI EXPERT FORUM FOR TRAINERS AND ADVANCED INJECTORS
Upon being invited by the company Allegran Medical Institute, dr Radmila Kosanic, expert in anti-aging medicine and the director of Esthetic Style Center, attended in Amsterdam from 25-27th April 2014 the Expert Forum for Trainers and Advanced Injectors. High expertise criteria set by the organizer gathered 160 doctors from around the world, and one of them was dr Radmila Kosanic. This gathering provided an opportunity not just for professional development but also for exchange of experiences among doctors. Special quality is in recognizing the need for Allegran to cooperate exclusively with doctors who have a license to work with their products. This ensures that the patients are absolutely protected and the results extraordinary.
Participation in prestigious Congresses continues. The next one is in Moscow, followed by other carefully chosen educational events, because Esthetic Style Center wants to ensure that its patients have access to a unique beauty.
BEAUTY AND GLAMOUR FAIR – DELTA CITY
In the promotion agenda of Esthetic Style Centre another date is circled – participation at the Fair of Beauty and Glamour, held on 10-11th April at Delta City shopping mall. Dr Radmila Kosanic, together with her colleagues, presented her concept of anti-aging medicine and interacted with visitors of the Fair. The large number of visitors at the Fair and the public interest in innovative methods in anti-aging medicine also gathered a large number of journalists, PR experts, but also regular patients of our Center.
ESTHETIC STYLE CENTRE AT THE PREMIERE OF THE FILM MAKE YOUR DREAM COME TRUE IN A PROMOTIONAL PERFORMANCE
A long applause from more than 200 attendees at the Ceremony Hall of the Military Club of Serbia saluted the premiere of the film Make your dream come true, by author Katarina Devic. The showing was visited by Minister of Defense Mr. Nebojsa Rodic, State Secretary Mr. Zoran Djordjevic, officials of the Serbian Military, actors, directors, public and cultural figures.
The film Make your dream come true, which sends a message to youth to stay in Serbia, to do everything in their power to pursue their professional goals and to make their life's dream a reality, embodies the values needed by the generation of the author herself, but also the rest of Serbia, as a community. This was the general impression of all who found themselves at the premiere of the film.
Recognizing this as one of the nicer cultural events in the city, Esthetic Style Center owner, dr Radmila Kosanic, expert in anti-aging medicine, decided to show a high level of trust to this manifestation, by positioning her company at the place of the film premiere. The Center supported the film through different communication means and it also presented its services through vouchers and promo materials which were handed out to attendees.
Nice example of a corporate presentation!